VEHICLE CHARGING POINTS
THE CHARGERS WITH THE LATEST TECHNOLOGY
Recharging points
The installation of a vehicle charging point will depend on several factors. One of the main ones is related to the existing electrical installation. This is why we dimension the installation to achieve optimum charging.
Where can a charging point be installed?
Vehicle charging points can be installed individually or collectively. They can be installed in private homes, in communities of owners, in office buildings or in public car parks.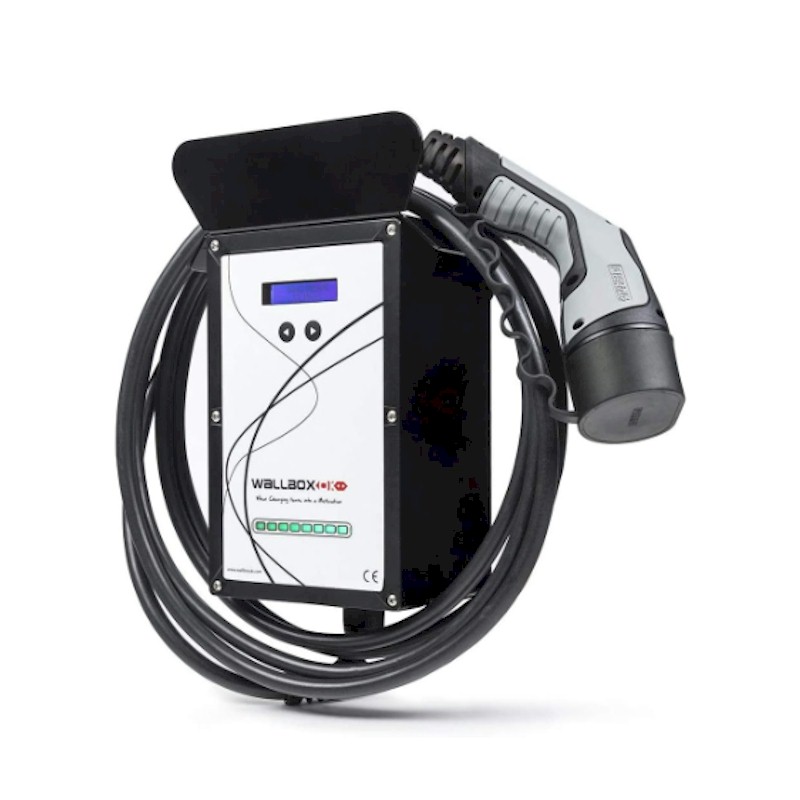 Your car charged, when you need it
With our charging points, having an electric car at 100% charge is effortless. Simply schedule your charging session and your electric vehicle will start charging automatically. Save money and time.
Our smart charging solutions ensure a safe, fast and low-cost electric charging process.
Control
Instantly access charging data via the MyWallbox app from any phone or smartwatch. You can also use the charging cheats to improve the efficiency of the process.
Savings
Schedule loads at times when electricity is cheapest. This is the best and easiest way to save money on each charging cycle.
Design
Our chargers combine beauty with functionality.
Protection
Our systems guarantee the protection of the electrical infrastructure of the home or community where they are installed. This way you not only protect your vehicle but also the people around you.
A customised solution
We propose a suitable solution for the installation from the energy point of view and we also look for all possible subsidies (MOVES Plan).
Private garage
Get a reliable and safe solution for charging your car at home. Our exclusive service will give you total peace of mind, with safe installation and basic configuration of your new charger.
Shared parking
Leaving your car in a car park? Discover our exclusive chargers for communal areas, with the locking and unlocking function that ensures that only you can access or monitor charging sessions. Plus the multi-user function allows you to split the bill with the community.
Both the installation and the attention from Marcos were excellent! I would definitely count on them again for a future installation!
Personally I recommend this company for their treatment before, during and after the installation. It's fantastic to find such professionals in today's business and work environment. Thank you very much for everything
On the technical side equally excellent attention by its installation team, speed and seriousness in the work and subsequent notices. 100% recommendable, do not change and keep working like this.
Shall we talk?
Let us help you make the best decision in the purchase and installation of your charger.